AC AMC Service in Ahmedabad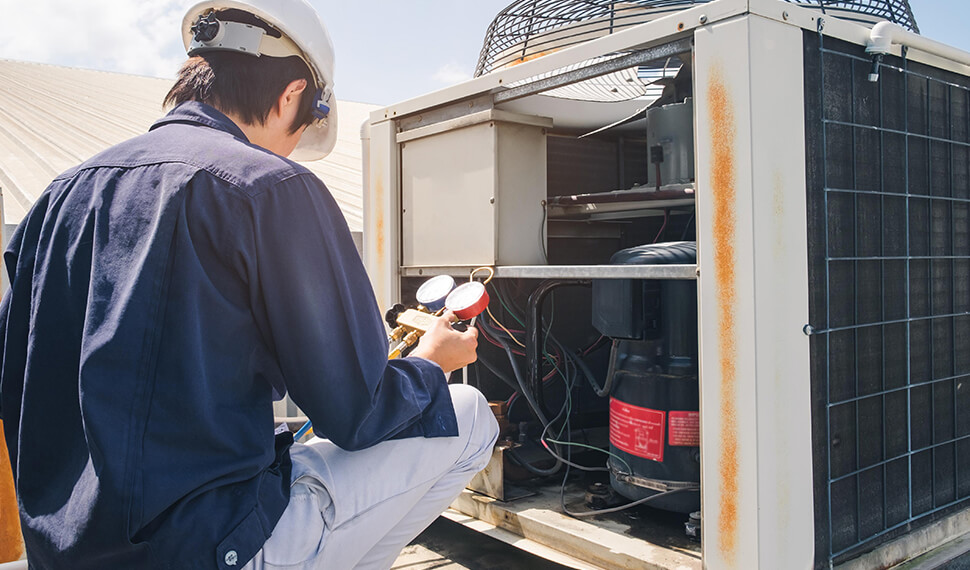 Keep Your AC Running With Annual Service Plans
Let us take care of your Air Conditioner in the comfort of your home
An AMC gives you complete peace of mind from appliance breakdowns and helps you extend the life of the appliance. Regular maintenance minimizes the chances of your air conditioner breaking down and reduces repair expenses drastically. With regular services, you can also be sure of consistently getting cool, healthy air from your air conditioner.
Daksh Electronics Ahmedabad guarantees high quality service with a trained technician who will come to your doorstep. With no paperwork required, we will send a technician to your location within 48 hours of a request from you. You get complete peace of mind with Daksh Electronics's Comprehensive AC AMC Service in Ahmedabad, which covers -
2 Scheduled Maintenance Services a year
Unlimited Breakdown Support, which covers labour and service charges
Doorstep service, by a trained technician
Free gas charging and repair of gas leakage
Cost of spare parts, in case a part needs to be replaced
About AC AMC Service in Ambawadi, Ashram Road, Navrangpura, Ambawadi
Daksh Electronics is one of the leading AC AMC Service provider in Ahmedabad. We are offering AC AMC annual contract services. find the best AC AMC Service in Ahmedabad, AC AMC Service in Ambawadi, AC AMC Service in Ashram Road, AC AMC Service in Navrangpura, Ahmedabad, Gujarat.
AC AMC plans in Ahmedabad do not cover the following parts:
Cabinet of the outdoor unit
Remote handset
Painting of the unit at the top and bottom
Sheet metal parts
Rubber components
Plastic parts
Any styling decorative material and Front grill
Stabilizer
***Spare parts are covered under Comprehensive AMC in Ahmedabad, but not under Basic AMC.
AC AMC Service in Ahmedabad | AC AMC Service in Ambawadi | AC AMC Service in Ashram Road | AC AMC Service in Navrangpura